The QLZH Foundation Plastic Police is back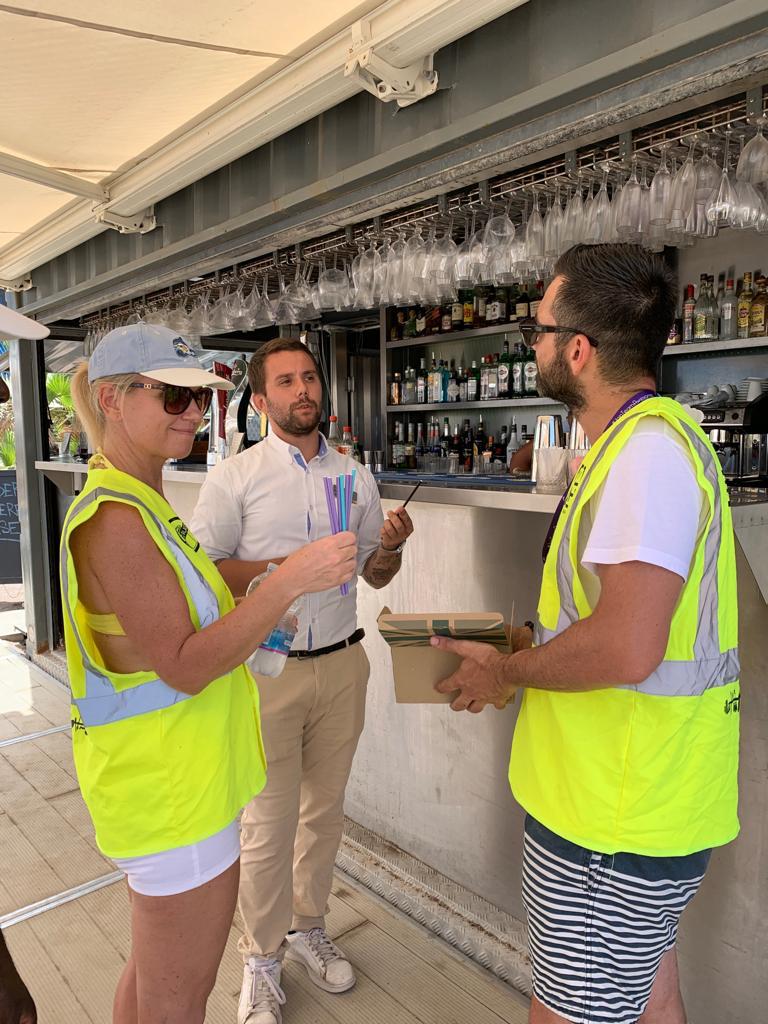 Summer has an added meaning for the members of the QLZH Foundation, the philanthropic arm of QuickLets and Zanzi Homes. When the hotter months start, the Plastic Police Squad is deployed to the Maltese beaches. For the second consecutive year, the QLZH Foundation team visited a different beach every Saturday educating bathers and nearby catering establishments about the harmful effects of single-use plastic. Together with educating people, the team takes it one step further by providing alternative items such as paper straws as well as collecting any rubbish they come across.
This year, eight beaches have already been visited, including Exiles, St George's Bay and Armier. Numerous property specialists from QuickLets and Zanzi Homes join every week bringing along family and friends. This year the Foundation decided to open the opportunity of joining the Plastic Police Squad to the general public. This received a positive response including a group of eight children who were eager to start contributing to a cleaner environment from a very young age.
"We are excited to be back with this great initiative", says Ann Xuereb, HR and Events Executive for QuickLets and Zanzi Homes, who also volunteers to handle the activities of the QLZH Foundation. "Last year people at the beach as well as bars and restaurant owners in the vicinity were open to learn more and contributed towards reducing the use of single use plastic. This gave us the boost we needed to deploy the Plastic Police Squad once again", she continues.
This is only one of the many activities organised by the QLZH Foundation to safeguard the environment. The same foundation is jointly responsible with the NGO Act. Environment for the project Saġġar. "Apart from cleaning up Malta from extra plastic, we also want to see it greener. We started by getting our house in order and implemented a no-single-use-plastic policy across our offices", continues Ann. "It was such a pleasure to see the young ones wanting to join the Plastic Police earlier this summer. Environment awareness education from an early age is key", she concludes.
The next Plastic Police is scheduled for Saturday 14th September in Baħar iċ-Ċagħaq. Members of the public are invited to join this activity by emailing Ann on [email protected].